Reimagining DC: Soul of the City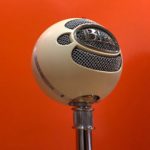 The Washington, DC region has undergone a dramatic renaissance in the past 20 years. However, some established or older neighborhoods and jurisdictions have been left behind and continue to struggle.
Ikonicast takes you behind the city's iconic monuments to uncover the District of Columbia's brand trajectory, from bankruptcy to a thriving metropolis. Ikonicast speaks to Rich Bradley and Monica Ray about reimagining the DC experience, local empowerment, and the spicy politics of "mumbo" sauce.